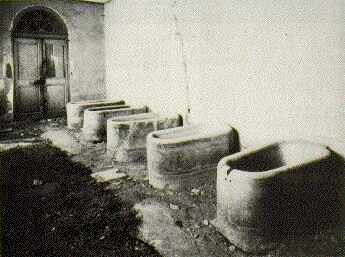 The baths of Saint-Rémy

During his time at the Saint-Rémy asylum, Vincent underwent a form of hydrotherapy as a treatment for his illness. "I have a bath twice a week now and stay in it for two hours," he wrote.
Today these same baths serve as planters outside the hospital.