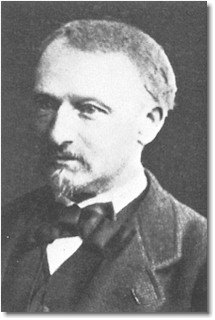 Vincent van Gogh (Uncle Cent)
(1820-1888)
Vincent van Gogh had ten aunts and uncles on his father's side, but it was arguably his Uncle Vincent (Uncle "Cent") who had the most influence on Vincent's life. By the time Vincent was five years old his Uncle Cent had become a highly respected art dealer. Uncle Cent was a partner in the successful art firm of Goupil & Co. and he ran Goupil's branch in The Hague with great skill. Uncle Cent lived with his wife, Cornelia (née Carbentus), in the Brabant village of Prinsenhage where he frequently visited Vincent's parents. The couple was childless and, as a result, Uncle Cent took an interest in young Vincent as he was growing up. Uncle Cent may have considered Vincent a potential successor to his position at Goupil's.
For more than four years Vincent worked at his uncle's art firm in The Hague and excelled in learning the business. In 1873 Vincent was transferred to Goupil's London branch. Unfortunately, after a successful beginning Vincent's performance began to deteriorate. A temporary transfer to Goupil's Paris branch fails to motivate Vincent and he chooses to leave Goupil's in 1875. Uncle Cent was deeply disappointed with regards to Vincent's performance, but they still kept in contact in the years to follow.