Previously Unknown Van Gogh Painting Unveiled in Amsterdam

9 September 2013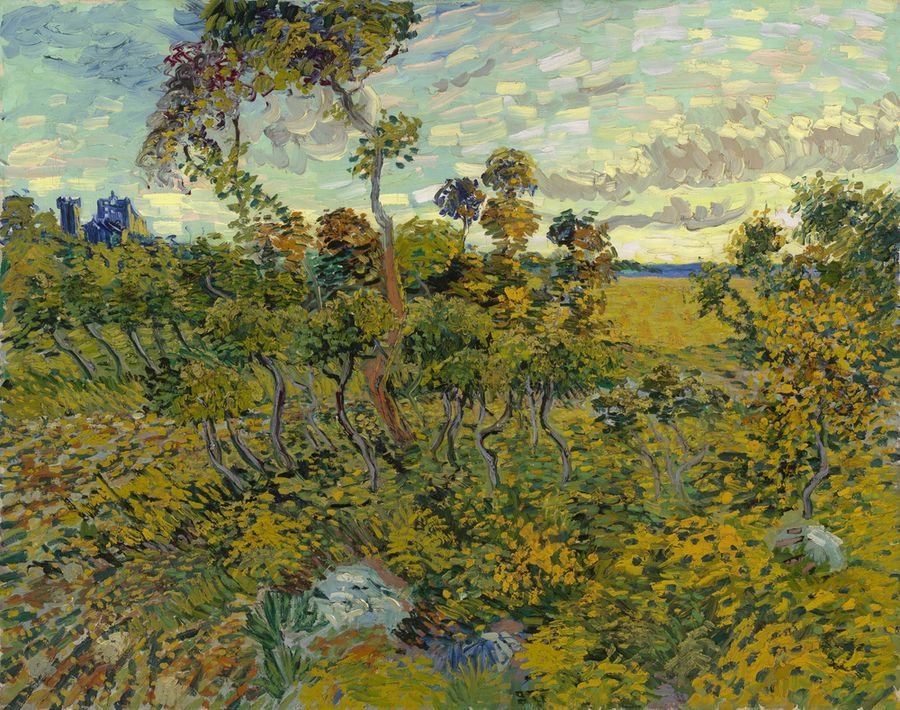 AMSTERDAM -- A previously uncatalogued Van Gogh painting has been authenticated by the Van Gogh Museum after a two year investigation.
Sunset at Montmajour was unveiled at a press conference at the Van Gogh Museum in Amsterdam. The painting, now in a private collection, once belonged to Norwegian industrialist Christian Nicolai Musard. Provenance research has revealed that Mr. Musard bought the painting in 1901, but promptly banned the work to his attic after the French ambassador to Sweden questioned its authenticity.
The painting was submitted to the Van Gogh Museum for appraisal in 1991, but was rejected as genuine. The latest research, however, reversed this decision.
Sunset at Montmajour underwent rigorous analysis and was finally judged to be authentic. Van Gogh, in fact, mentioned the work in two letters (636 and 660). An instrumental clue in the authentication process, however, turned out to be a hand written number on the back of the canvas. Here the number 180 can be found and this matches the inventory number that Jo van Gogh-Bonger (Vincent's sister-in-law) used in her account book. The number itself is strikingly similar in appearance to account book numbers found on the backs of other Van Gogh canvases.
Sunset at Montmajour will be on temporary display at the Van Gogh Museum in Amsterdam beginning September 24.
---

Return to main Van Gogh Gallery page
---