Previously Rejected Van Gogh Painting Authentic

19 March 2012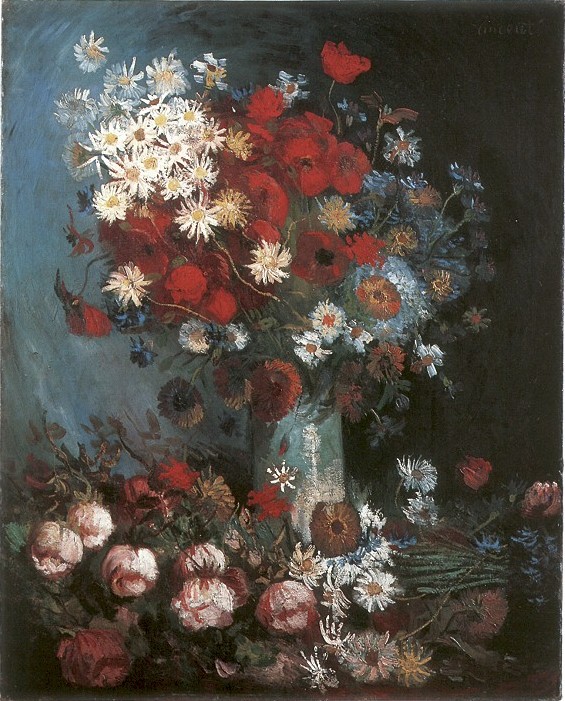 OTTERLO, THE NETHERLANDS -- A painting previously rejected as a genuine work by Vincent van Gogh has been ruled to be authentic.
The Kröller-Müller Museum in the Netherlands is home to the second largest collection of Van Gogh works in the world--after the Van Gogh Museum in Amsterdam. The Kröller-Müller acquired the painting Still Life with Meadow Flowers and Roses in 1974, but the work's authenticity has always proven to be troublesome.
Due in part to the unusual size of the canvas (for a Van Gogh painting from the Antwerp period), the Kröller-Müller Museum officially rejected the work as genuine in 2003. Nine years later the efforts of a research team from TU Delft, the University of Antwerp, Deutsches Elektronen-Synchrotron (DESY) Hamburg, the Van Gogh Museum and the Kröller-Müller Museum has overturned this decision.
A new imaging technology called MA-XRF (Macro Scanning X-ray Fluorescence Spectrometry) made it possible to examine an earlier painting on the same canvas--one that Van Gogh painted over to produce the current floral still life. The earlier painting shows a pair of wrestlers; models consistent with the teaching practices at the academy in Antwerp where Van Gogh had studied. In addition, a stylistic analysis of both works determined that the technique was that of Van Gogh.
Complete details of this discovery will be published in Van Gogh: New Findings (Van Gogh Studies volume 4)--available in June, 2012.
---

Return to main Van Gogh Gallery page
---