Van Gogh Painting Stolen from Cairo Museum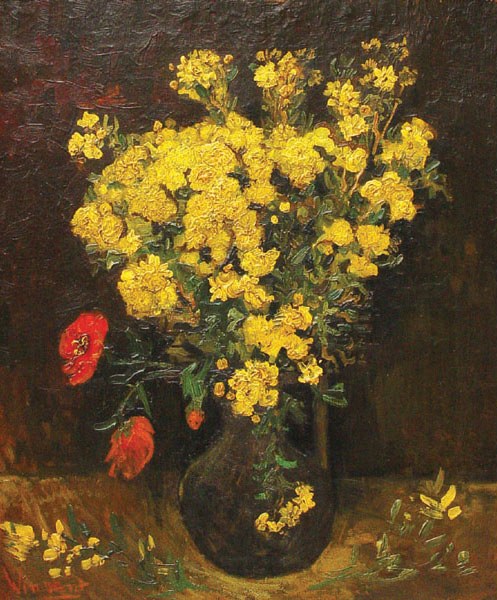 21 August 2010
CAIRO, Egypt -- Thieves broke into the Mahmoud Khalil Museum in Cairo and made off with a Van Gogh painting Vase with Viscaria. While most media outlets have estimated the value of the painting at $50 million or more, this estimate is no doubt greatly exaggerated.
Egyptian authorities began a search of the area, focusing on Cairo's airport. An Italian couple was briefly detained and it was erroneously reported that the Van Gogh painting had been recovered, but this was later refuted.
Ongoing developments:
Lax security has been blamed for the robbery. None of the Mahmoud Khalil Museum's alarms were working at the time of the theft and of the 43 security cameras only seven were functioning. Museum officials said they had been waiting for spare parts to undergo repairs.

Deputy culture minister who heads the department's fine arts division, Mohsen Shalaan, was detained along with museum guards for ""negligence and failing to carry out their employment duties."

Egyptian billionaire, Naguib Sawiris, has offered a reward of one million Egyptian pounds (about $175,000 U.S.) for the safe return of the Van Gogh painting.

October, 2010: Eleven Culture Ministry employees have been sentenced to three years in jail for negligence relating to the August robbery.

April, 2011: An Egyptian court has imprisoned five officials, including Mohsen Shaalan, the former head of the state's fine arts department, over the August, 2010 theft of the Van Gogh painting Vase with Viscaria.
---

Return to main Van Gogh Gallery page
---