The Auberge Ravoux Reopens

11 March 2003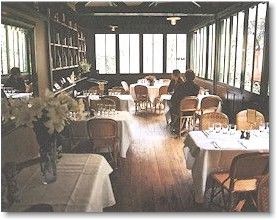 AUVERS-SUR-OISE, FRANCE -- The Auberge Ravoux reopened today in the small village where Vincent van Gogh took his life in 1890. The Auberge had been closed for the winter months while the original--or supposedly so--dining room tables toured Europe and America in a promotional drive, creating authentic late 19th century dishes in a number of different countries.
Vincent van Gogh arrived in Auvers-sur-Oise on 20 May 1890 and moved into a small room at the Auberge Ravoux, an inn run by Arthur Gustave Ravoux and his wife. The Auberge Ravoux was a favourite among painters (in keeping with Auvers-sur-Oise's long tradition of welcoming artists). Van Gogh found himself comfortable there and enjoyed the company of Dutch and American painters staying at the inn. Sadly Vincent van Gogh shot himself and died in his small room at the Auberge Ravoux on 29 July 1890.
Today the Auberge Ravoux attracts visitors and art enthusiasts from around the world. It continues to offer traditional food--much the same as Van Gogh himself might have had. In 2001 the book Van Gogh's Table at the Auberge Ravoux was published and profiles the history of the Auberge Ravoux, the many cafés and restaurants which had a major role in the painter's life and work as well as Van Gogh's time in Auvers-sur-Oise and includes many contemporary recipes.
The Auberge Ravoux opens amidst the excitement of the 150th anniversary of Van Gogh's birth on 30 March 2003. Visitors from around the world will visit the Auberge Ravoux, and Vincent's small room, where the artist spent his final hours.
---

Return to main Van Gogh Gallery page
---