Van Gogh Sketch Returned to Its Rightful Owner

3 June 1999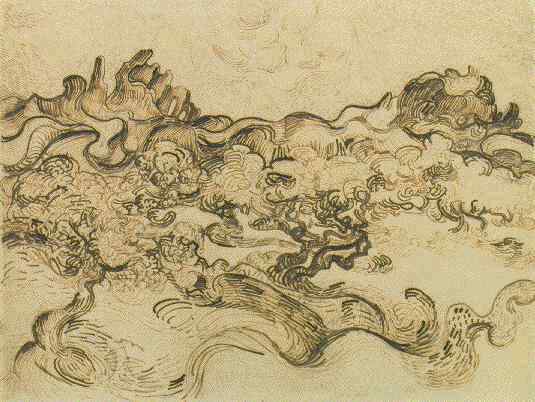 BERLIN, GERMANY -- A pen and pencil sketch from Vincent van Gogh's Saint-Rémy period, valued at £3 million, has been returned to its rightful owner by the National Gallery (Nationalgalerie) in Berlin.
The sketch, Olive Trees in a Mountain Landscape, was tracked down by the European Commission on Looted Art and returned to a British survivor of the Holocaust, Gerta Silberberg. Ms. Silberberg now lives in Leicester, England.
The sketch originally belonged to Gerta Silberberg's father-in-law, Max Silberberg, a wealthy industrialist who lived in Breslau. Like thousands of German Jews, he was forced to sell his possessions--among which was a collection of around 144 paintings worth about £20 million today. Mr. Silberberg sold his collection for a very small amount in order to support his family after he was pushed out of a job by the Nazis.
Mr Silberberg was later sent to a concentration camp where he died shortly after his son, Alfred, and daughter-in-law had escaped to Britain. Alfred died in 1984.
Ms. Silberberg has stated in the past that she is more interested in the principle of seeing the ownership issue settled than in gaining the paintings for herself. According to friends, she has considered auctioning the paintings returned to her (she also recently received a painting by Camille Pissarro from the Israel Museum in Jerusalem) and giving the money to charity.
One family friend, who would not be named, said: "She has said that she would like to help people who have suffered because she has little use herself for a great deal of money."
---

Return to main Van Gogh Gallery page
---