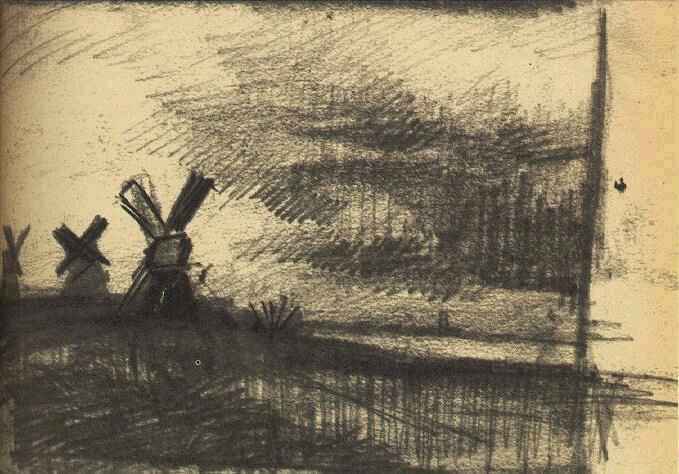 No. 29
Mills in the Neighbourhood of Dordrecht
Dordrecht: April, 1877
(Amsterdam, Van Gogh Museum)


Note: The 1970 De la Faille catalogue raisonné mistakenly names this drawing "Mills in the Neighbourhood of Dordrecht" and lists its date of origin as April, 1877. It also adds: "Editors' comment: The dating of the drawing is problematic."

In fact, this drawing comes from one of Van Gogh's seven sketchbooks: specifically the one from the Antwerp/Paris period. Therefore, the name should, in fact, be "Windmills at Montmartre" and with the origin as "Paris, 1886" (as shown correctly in Jan Hulsker's 1996 catalogue raisonné). Consequently, this work is also listed, correctly, in the "Drawings" section.

I leave this incorrect De la Faille listing as an historical reference.
---

Return to Van Gogh juvenilia page

Return to main Van Gogh Gallery page
---